15 April 2007
---
We want to hear from you!!
If you publish or edit a Doctor Who fanzine, please contact us so that we can add you to our database.
---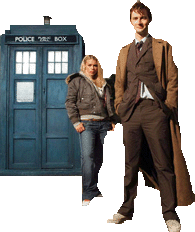 ---
11682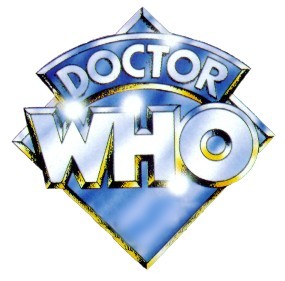 Welcome to the Doctor Who Fanzine Database. This database is to serve as an online history/record of all the known Doctor Who fanzines that have been published over the years. While we don't profess to be the definitive site on Doctor Who fanzines, we hope to be one of the most extensive. But like any project of this magnitude, this will be a work in progress. Updates occur as and when new information becomes available to us.
Fanzines are amateur magazines produced by fans of a specific television series. Some are glossy, "professional" looking, whilst others were simply photocopied pages. What unites all are is the devotion of time, effort, energy and a whole lot of love by the authors and publishers in presenting their view of their favourite subject matter. In this case, its "Doctor Who".

Throughout this website you will find information on all sorts of fanzines from the regularly produced fan products to what we would term the professional fanzines like "The Frame". Plus you'll even find information on some of the currently produced fanzines that we are aware of.

In addition to all this, we'll spotlight a different fanzine that we feel might be of interest to our site visitors.

If you publish a fanzine and would like us to feature it in our spotlight, we'd be happy to receive a copy(ies) of your fanzine to review/feature. Or if you just want to send us a sample of your fanzine, please do. (Email us for details on how to send your publication to us.)

Feel free to have a look around the site. And, please feel free to make comment on the site, or the information contained herein. If you notice any errors, please let us know. Or if you'd just like to drop us a line, we'd love to hear from you.
► DOCTOR WHO FANZINES WE RECOMMEND
TIME SPACE VISUALIZER (TSV)

www.nzdwfc.tetrap.com

WHOTOPIA

www.whotopia.tvheaven.com

ENLIGHTENMENT

www.dwin.org
©2003-06 Bob Furnell.
Website designed and maintained by Bob Furnell.
The Doctor Who Fanzine Database banner designed by Allan Wright.
No part of this website is meant to infringe on any existing copyrights.
The opinions expressed herein are solely those of the site owner and are not meant
to be representative of Doctor Who fandom on the whole.
Doctor Who is © 1963, 2006 BBC Television
Sorry this site hasn't been updated in awhile, but wanted to let everyone know that we are currently working on a totally all new and revamped site to debut in a few months time. We have lots planned for the new site including moving the database to its own domain name.

Keep tuned for further news and announcements concerning the Doctor Who Fanzine Database.

Bob
Webmaster